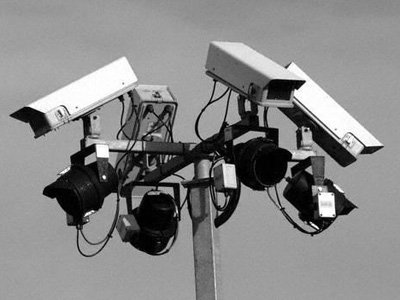 A MAN who has dedicated his life to fighting Big Brother officialdom was barred from a meeting by city council chiefs.
Nick Pickles travelled from London on Wednesday specially for a meeting where cabbies and city council licensing officials were to discuss controversial CCTV plans for taxis.
But he was turned away because the meeting was deemed "private" by council chiefs.
The city council says the scheme is needed to protect taxi drivers and passengers.
The meeting, with city council executive member Colin Cook and other officials, was organised by private hire driver Khalil Ahmed and colleagues who invited Mr Pickles to join their delegation.
More than 250 people have signed a petition against the scheme.
Mr Pickles, director of Big Brother Watch, said: "The whole point was to follow up the petition.
"It is quite clear the scheme does not have support and it now seems clear that the council is not intending to enter into meaningful conversation."
Mr Ahmed spent more than an hour and a half discussing the scheme with Mr Cook and representatives from the city council licensing department and the City of Oxford Licensed Taxicab Association.
He said: "They never told me this was a private meeting. I am absolutely gutted we were not allowed to bring Nick in.
"They did not want someone in there who is qualified in these issues of privacy and it shows ill intent, but we will continue fighting."
While the meeting was going on, several taxi drivers stood across the road outside the Town Hall in St Aldate's waving banners demonstrating their opposition to CCTV.
Speaking after the meeting Mr Cook said: "I am more than happy to have a meeting with Nick Pickles but that was not the basis for this meeting, which was for taxi drivers."
Following the meeting, Mr Ahmed said: "They have confirmed to us that they are going ahead with the scheme."
The CCTV scheme will begin on Sunday, April 1, from which time all newly registered taxis will have to have CCTV in them.
Cabs which are currently registered have until 2015 to implement the change.