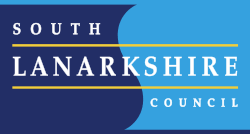 The Sunday Herald reports that a senior employee at South Lanarkshire Council has been disciplined after an investigation into over £200,000 of taxi contracts awarded to his nephew.
Peter Henry, who was the election agent for Labour's deputy leader on the local authority, has been given a written warning following a seven-month probe by auditors.
The Sunday Herald revealed in September that Henry, the council's passenger services coordinator, had been suspended after an anonymous complaint was lodged.
His job was to oversee transport provision for citizens referred by the education and social work departments.
The complaint centred on payments for taxi services to his nephew Stephen McGhee, who according to the council's website was awarded around £210,000 since 2013.
The contracts were made via a framework agreement and the individual deals were worth £32,300, £51,244, £19,000, £24,320, £18,300, £31,720, £18,056 and £15,288.
The council's internal investigation found no evidence of wrongdoing by Henry, but it is understood the local authority believes the family link meant he should not have been involved in the awards.
Henry was given a warning and it is also understood his duties will be re-aligned.
After Henry was initially suspended, this newspaper also revealed the links he and McGhee had to Labour in South Lanarkshire.
Henry was lined up to run deputy council leader Jackie Burns' Holyrood election campaign, but this never materialised after Burns resigned the candidacy last year.
A leaked email also revealed that Henry and McGhee organised a dinner for Burns on council premises in 2015: "Peter Henry and Stephen McGhee have organised a fundraising dinner dance in the Banqueting Hall at Council Offices, Almada St., Hamilton on Friday, 27th Feb. at 7pm, in aid of next year's Scottish Parliament election fund.
"This is primarily aimed at a target audience of supporters beyond the Party membership, but any members who would like to come would be very welcome."
It is also understood that McGhee attended a meeting with a PR company last year about creating a website for Burns' campaign.
According to Companies House, McGhee is the director of various companies. There is no also suggestion of wrongdoing by Burns or McGhee.
Christina McKelvie, who is standing for the SNP in Hamilton, Larkhall and Stonehouse for the Holyrood election, said: "Not a year goes by that we don't see yet another scandal at South Lanarkshire Council. The Council needs to examine very urgently how it manages the procurement of services, planning procedures, contracts and more.
"For a Labour-led Council to regard it as perfectly acceptable to award over £200,000 on taxi contracts to a family member is obviously unacceptable.
"The structural advantage the party once had is in smithereens and councillors are now being repeatedly exposed to a very angry public."
Graham Simpson, a Tory councillor who is also standing in the Holyrood election, said: "My understanding is that this was the subject of a quite forensic internal investigation, which has resulted in disciplinary action being taken. Councils need to ensure they are whiter than white. Sometimes external investigators should be brought in but I am satisfied this is the end of the matter in this case."
John Wilson, who is contesting the Holyrood election for the Scottish Greens, said: "This case highlights the need for independent scrutiny of council contracts, especially where there are clear conflicts in the awarding of contracts to friends and family."
A spokesman for South Lanarkshire council said: "I can confirm that disciplinary proceedings have been completed. However, it would be inappropriate to comment further on a personnel matter of this nature."
McGhee could not be reached.
source: The Sunday Herald